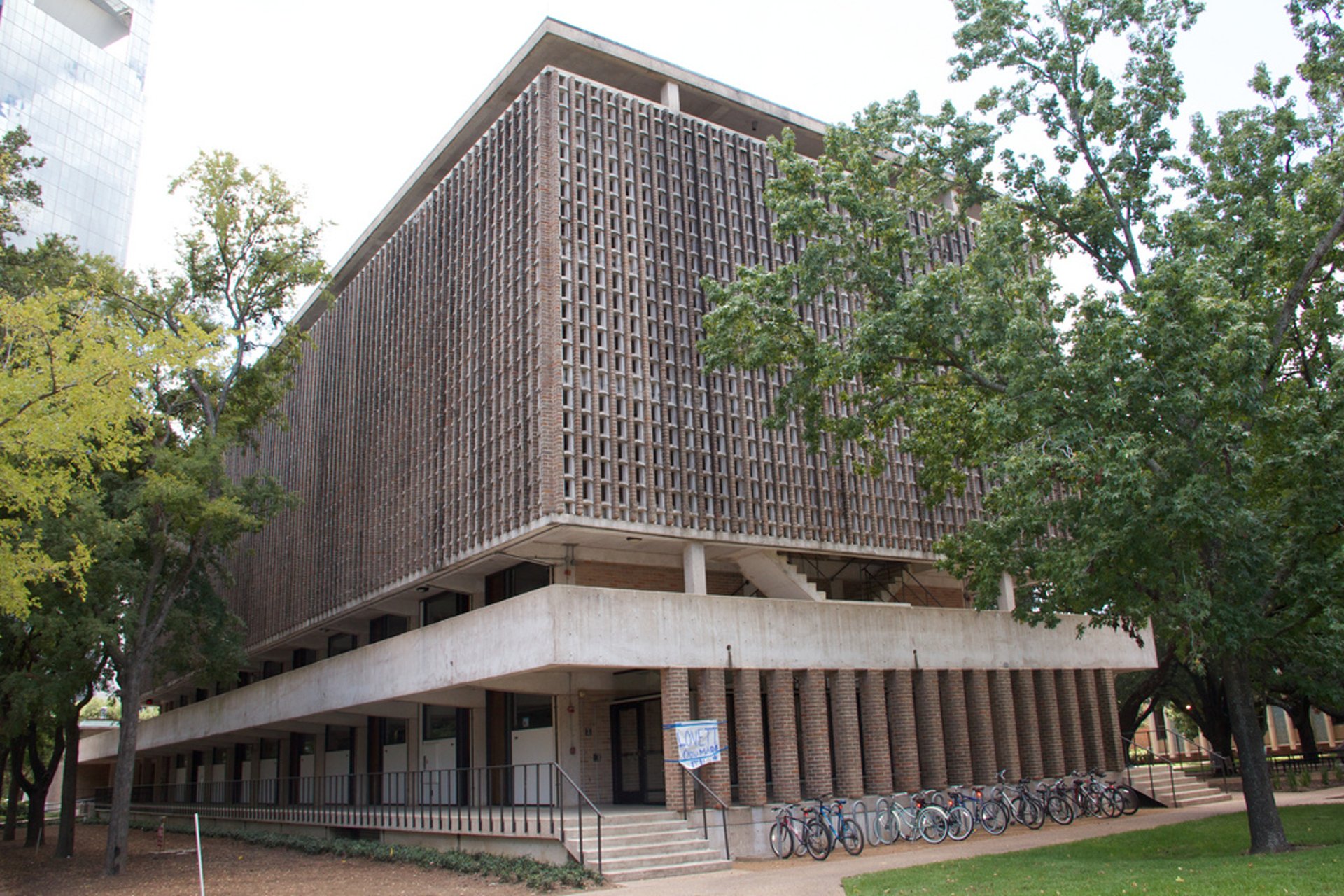 RHAs/Caregivers/STRIVE Liaisons
Rice Health Advisors (RHAs)
RHAs are students who have been trained on a variety of well-being topics. Their job at Lovett is to provide health education opportunities, health supplies, and peer guidance. RHAs also act as a liaison between the Student Wellbeing Office and the residential colleges, staying up to date on well-being resources across campus.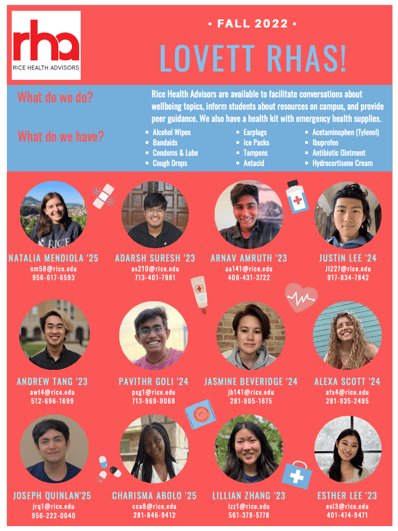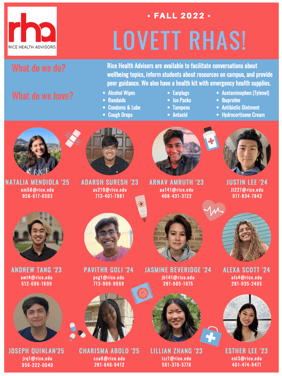 Head Caregivers
The Head Caregivers are on-call in case of any alcohol concerns you may have throughout the year. There is no penalty for calling them, as they are here to ensure you and your friends' safety. Please contact them if you have any questions about alcohol on campus, alcohol policies, amnesty, etc., or if you need help in any situation.
Lovett Head Caregivers: Anna Chung & Pavithr Goli
Lovett STRIVE Liaisons
The Students Transforming Rice Into a Violence-Free Environment (STRIVE) Coalition is a dedicated group of students who have come together to address sexual and domestic violence on campus. STRIVE Liaisons are specially trained students to support students with information about Title IX support and resources available on and off campus.
Lovett STRIVE Liaisons: Sarah Roberts, Hannah Ashraf, Nisa Ilsin, & Rachel Wang
Planned Parenthood Liaisons
Pregnancy Tests. Plan B. Birth Control. Healthcare. Reach out to Lovett's Planned Parenthood Liaisons to receive free resources and information about affordable, safe reproductive healthcare.
Lovett PP Liaisons: Allison Stocks (she/her) & Sejal Gupta (she/her)