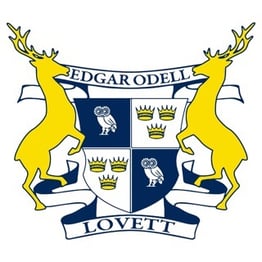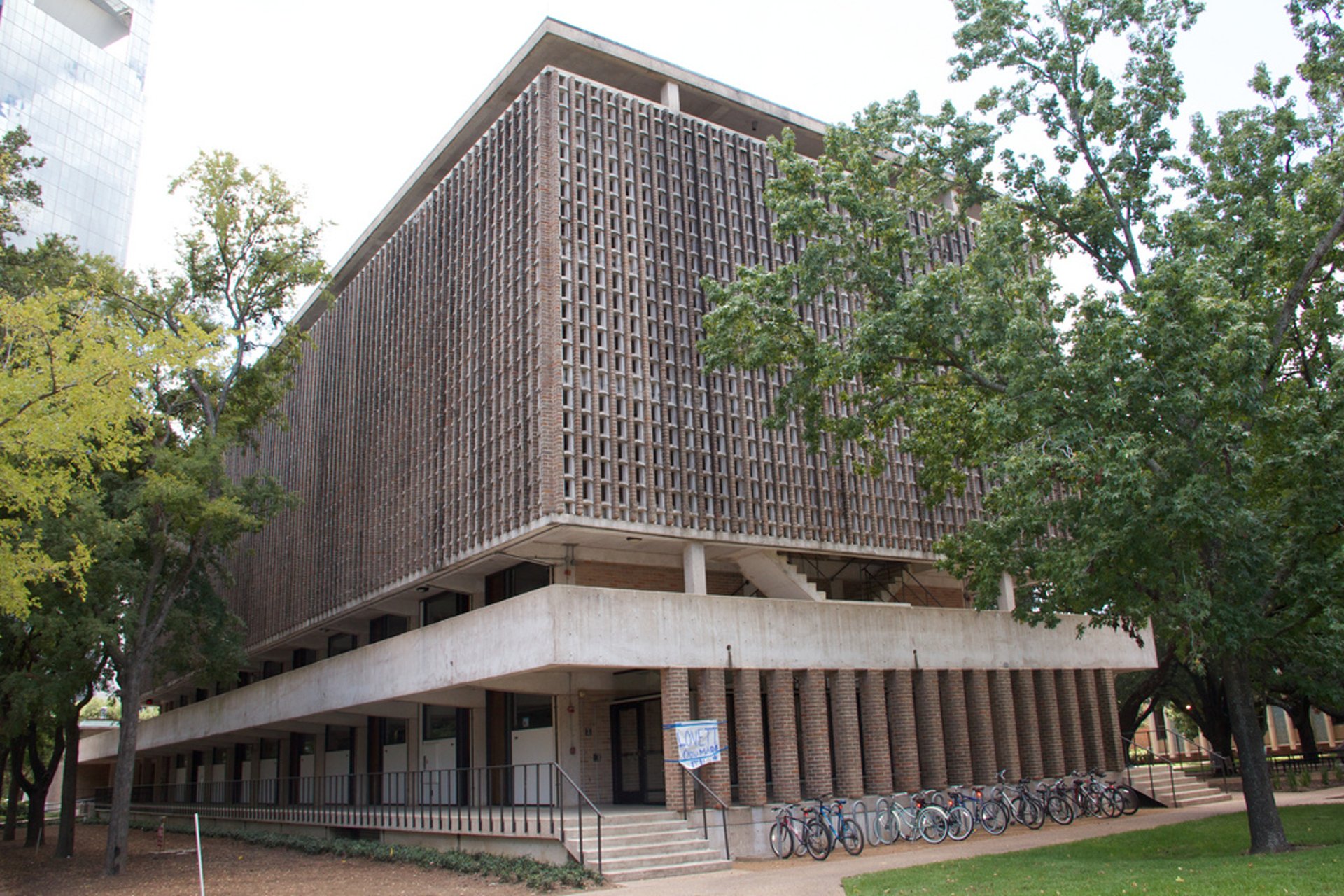 One of the most unique aspects of Lovett College are our amazing Commons areas, which are always a hub of activity. During every meal, Upper Commons is full of Lovetteers hungry for food and socialization. Even in the wee hours of the night, at least one Lovetteer is bound to be awake here and "studying" (known as the 3 A.M. club). Lower Commons includes game tables, comfy couches with a TV area (it's not uncommon to spot a few people sleeping here), and lockers for Off-Campus Lovetteers. It's not uncommon to see a few people sleeping. To this day, there is debate on whether the proper name for these spaces is "Commons" or "the Commons."
Every few Fridays, Lovetteers gather in the Quad to enjoy food, drinks, and good music. Whether with a game of football with friends or chowing down on sweet treats, Fun Fridays are our way celebrating the end of a hard week of schoolwork together. Past themes have included Associates Fun Friday, Hispanic Heritage Month Fun Friday, and Whites Lies Fun Friday!
Back in the day, food was shipped in from a central campus kitchen, and freshmen were made to serve upperclassmen dinner before eating their own food. The infamous "Cobb" was a Lovett maître de who was not well liked at all. A particularly rebellious Lovett freshman whose name has been forever lost to history immortalized Cobb by writing "Cobb Sucks" on the Commons bathroom wall. Housing and Dining (H&D) painted over the wall, so it was rewritten. Over the years, H&D has attempted to cover the message, and Lovetteers have continued to respond by reaffirming how much Cobb still sucks.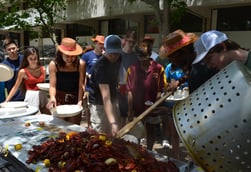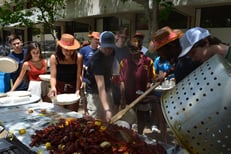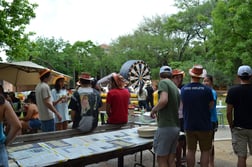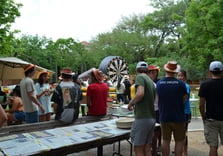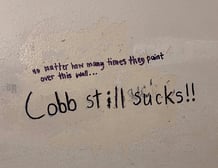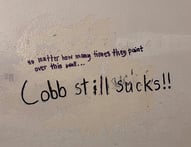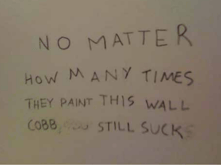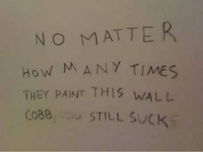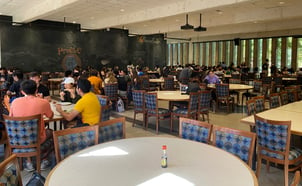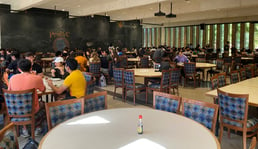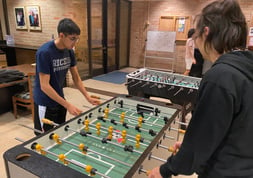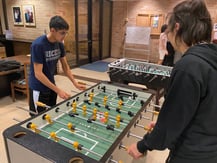 Late in April, Lovett College celebrates the birthday of Edgar Odell Lovett (our namesake and Rice's first president) with an all-day outdoor festival. Join your fellow Lovetteers in celebrating another year well spent at Lovett with giant inflatable slip and slides, great food, and good vibes under the lovely Houston sun, while preparing a delicious crawfish feast for the entire college.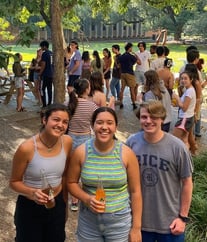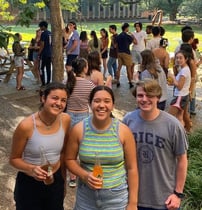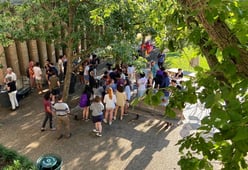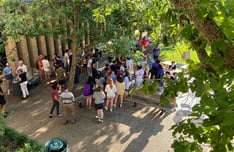 Lovett proudly hosts one of the first (college) public parties of the fall semester! It is a privilege we've earned and held for DECADES. The main focus of the party is to introduce the New Students to the high level to the party culture at Rice. Formerly known as Getcheroxoff, this party was revamped into a music festival theme announced a few weeks before it is held. So get with your friends, come up with cool costumes, and show Rice that Lovett knows how to party!
Lovett's Casino Party is a classy soirée and one of the most anticipated events of the spring semester. Lovetteers dress to the nines in their fanciest clothes and descend on a fully decked-out Lyle's for a night of gambling, dancing, and living the high life. Casino Party has been both a campus wide public party and Lovett-exclusive private party in years past and has included such decorative facades as a James Bond city, light designs using Lovett's grating, and professionally managed tables for your favorite casino games.
In one of Lovett's oldest traditions, Lovetteers break out their fanciest ball gown or suit (or whatever you classify as classy) and head to Lyle's for a DJ, fine food, and dancing. At some point in the night, we'll head up to Middle Commons (the single step between Upper and Lower Commons) and try to break the record for how many Lovetteers we can fit.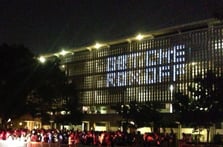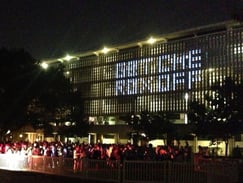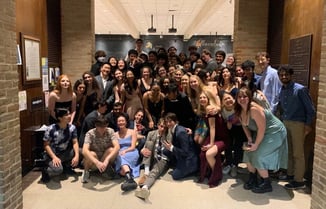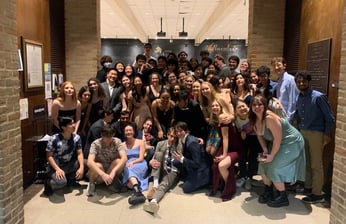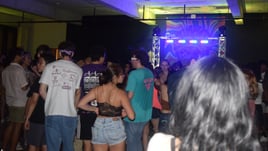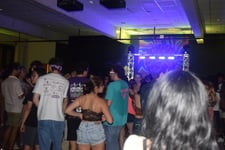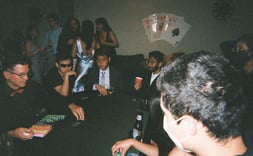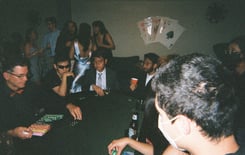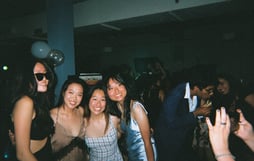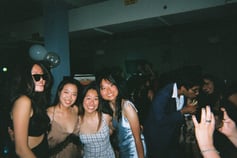 The Sid Colony casts an ominous specter over the shining visage of Lovett College. Sid Richardson Colony was built two years after Lovett, in OUR PARKING LOT. Logically, Lovett claimed the new building as its rightful colony. During certain times of the year (O-Week, Beer Bike, Finals) the Sid Colonists become quite rebellious and must be put in their rightful place! Lovett crusades valiantly to restore order to the land that was once rightfully ours. Such is our rivalry with Sid.
Lovett has a rivalry of a very different kind with Will Rice. As our annual Tea Trike opponent, the main difference between our two colleges is how we carry ourselves. Will Rice may seem too competitive at times with its very singular focus on athletics. At Lovett, we are a bit more relaxed. Although we also do VERY well on and off the field (Lovett is famous for our crusade to bring home the President's Cup each year), we value having fun above all else—something that Will Ricers sometimes lose sight of.